Cloetta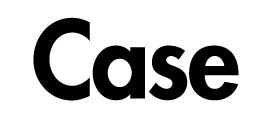 Implementatie Enterprise datawarehouse
bij Cloetta
Cloetta heeft in 2013 de strategische beslissing genomen om in alle regio's voor één ERP- en één BI-oplossing te gaan. Aan het begin van het BI-traject raadpleegde Cloetta Centennium voor een expertise-input over hoe ze hun nieuwe BI-oplossing efficiënt konden structureren.
Sofie Hönen, Cloetta:"This initial design is still in place and has evolved into a mature BI environment. Today we have a world class Enterprise Datawarehouse based on internal data from our ERP system and from other central applications. And now we are ready for the next challenge. There is loads of external and local data waiting for us to be made available for reporting." 
Samen met Centennium heeft Cloetta de visie op de BI-architectuur ontwikkeld. Hierbij was het de uitdaging dat ieder nieuw stukje precies past in het groter geheel, zonder dat het ten koste ging van de stabiliteit en prestaties.
Sofie Hönen, Cloetta: "And now we are ready for the next challenge"